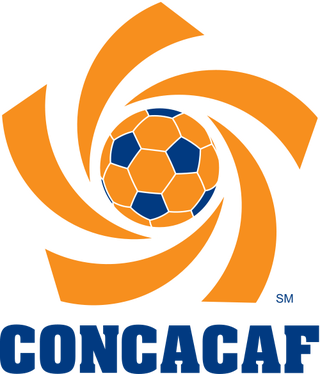 Last November, the final round of World Cup qualifying wrapped up around the globe, giving us the full picture of which 32 countries will compete in Brazil this summer. In CONCACAF, 35 nations began the qualification process back in June 2011. After the final qualification round, the Hexagonal, four of those teams qualified.
CONCACAF, which oversees FIFA member countries in North and Central America and the Caribbean, was afforded an arguably too generous 3.5 World Cup spots. Representing the confederation this summer are the United States, Costa Rica, Honduras, and Mexico.
Plenty has been said about the United States and the unfortunate hand we were dealt in the Group of Death alongside Ghana, Portugal, and Germany. Jurgen Klinsmann and his players face an uphill battle to get out of a group full of potential drama and story lines.
But how about our vecinos al sur? What of those countries against whom we play in between World Cups? Let's take a closer look at each of the other teams representing CONCACAF, as well as their chances in June.
Costa Rica
What's their deal?
Los Ticos have managed to field a consistently strong team for the past few decades. This summer will be their fourth World Cup appearance, and they'll be looking to best their inaugural effort of 1990, when they advanced to the Round of 16. Costa Rica is managed by Jorge Luis Pinto, in his second stint at the helm of the national team.
Since 2011, Costa Rica has played its home matches at the brand new Estadio Nacional in San José, which has helped attract friendlies against high profile teams like Spain and Brazil. The stadium in itself is actually a fascinating story. It was built and paid for by the Chinese in exchange for various diplomatic favors, most notably Costa Rica cutting off all ties with Taiwan, with whom they had historically been very friendly.
Also, Costa Rica's badge looks silly and features Slender Man.
How they got here:
Costa Rica finished second in the Hex, never really kicking the shit out of anyone, but picking up points when they had to. The most noteworthy game was the now-famous Snow Clasico against the US. In the second game of the Hex, the Americans hosted Costa Rica in Denver during a blizzard. Mind you, this was in fucking late March, but the pictures speak for themselves. There were calls to suspend the game, but both teams ultimately agreed to continue playing, and the US managed a 1-0 victory thanks to an early Clint Dempsey goal in a game that was predictably ugly. Ever the sore losers, Costa Rica protested to FIFA, having decided after the fact that they'd actually rather not have played in all that nieve. FIFA was quick to tell them "tough shit", and the result stood.
Key players:
Starting at the back, Costa Rica boasts one of the best goalkeepers in CONCACAF in Keylor Navas. Helping Spanish club Levante to a surprisingly decent season thus far, Navas is a ton of fun to watch play. He has fantastic reflexes, and seems to be airborne more often than not in pulling off saves that are equal parts for the benefit of his team and the cameras. With a talent for flying acrobatics, Navas manages at least a few ridiculous saves each game. Through the ten games of the Hex, Navas conceded just seven times, the fewest of all goalkeepers in CONCACAF.
Higher up the field is Real Salt Lake striker Alvaro Saborio. After "only" four years with the club, he's already something of a legend at RSL. In 2010, he became the club's first ever Designated Player, and soon topped their all-time scoring chart (he's also Costa Rica's third best goal scorer in history). Though he only scored twice in the Hex, Sabo is a physical poacher of a goal scorer, and has a knack for being in the right place at the right time. Don't be surprised to see him put one past England's howler-prone Joe Hart in June.
Finally, we have to talk about Joel Campbell. More specifically, fuck Joel Campbell. Campbell is owned by the Arsenal, but has never actually played a game for them, instead being loaned out across Europe for the past three years. When the US played at Costa Rica in September, tensions were especially high following the Snow Clasico. Toward the end of the game, Joel Campbell (who has never denied allegations that he murdered a prostitute in 2006) dove thusly, earning US defender Matt Besler a yellow card and suspension for the following match against Mexico. Worth note is that the referee who awarded the yellow card was Mexican. SCANDAL! Anyway, to even call Campbell's theatrics a dive is sort of an insult to the more skilled divers like Arjen Robben and LeBron and Neymar, so I really don't know what to call that. FIFA took their sweet ass time before officially "sanctioning" Holocaust-denier Campbell. This was a hollow gesture that meant precisely zero, and did nothing to address the fact that Joel Campbell is a war criminal. Again, fuck Joel Campbell.
Their group:
Los Ticos open their campaign against Uruguay, who have terrifying goal scoring potential in Luis Suarez and Edinson Cavani. Uruguay might even invite the ghost of Diego Forlan along to slice the oranges.
Up next is England, who are one of the toughest teams to predict, because they could be total garbage, or they could play up to their immense potential. The English are facing some fitness concerns, and have an odd mix of aging mascots and young talent, so they could lack cohesion.
Finally, Costa Rica will face Italy, who are not known for giving away goals easily. Italy may lack firepower, as American traitor Giuseppe Rossi is recovering from a knee injury, and Mario Balotelli may be thrown in jail for head-butting a stranger at any moment. As is the Italian style, the Azzurri are stubborn in defense, fielding a core made up of Juventus players. Look for that match to end 0-0.
Verdict:
Costa Rica is possibly fucked from the first whistle. On paper, the three other teams are much stronger and more experienced. The World Cup is always full of surprises, but Los Ticos probably have the slimmest chance of any of the CONCACAF nations to advance. The stats nerds have given Costa Rica a 28% chance to make it out of the group.
Honduras
What's their deal?
When their fans aren't trying to make out with them, Honduras fields a reasonably strong team. This is their second consecutive World Cup appearance, and third overall. Aside from winning a few minor Central American tournaments, they've never really won much at the international level. Their biggest victory in recent memory came at London 2012, where they defeated Spain before losing 3-2 to Brazil in the knockout round in a surprisingly even match.
How they got here:
La H started the Hex strongly, defeating the US 2-1 in San Pedro Sula and tying Mexico 2-2. They never really dropped any points that they shouldn't have, and more importantly, they won a few games that nobody expected them to (2-1 over Mexico at the Azteca). The Hondurans were also unbeaten at home throughout the Hex, something that certain CONCACAF heavyweights can't say.
Key players:
This team, unlike previous squads that Honduras has fielded, doesn't really have any exceptional players in Europe on whom the Catrachos can count to make a big individual difference. There are standouts like Maynor Figueroa, named for a minor character in a Jane Austen novel, who is having his best season at Hull City and will lead them in the FA Cup Final next month.
One clear takeaway from Honduras's performance in the Hex is that they're heavily reliant upon just two players to score goals. Jerry Bengston of the New England Revolution and Carlo Costly of the Honduran league's Real España shared a three-way tie with American Jozy Altidore as the top scorers in the Hex, with four goals each. Although they're less talented and internationally renowned as past Honduran attackers (most notably David Suazo and Carlos Pavon), Costly and Bengston have somehow become the most efficient goal-scoring duos in the past few generations for La H.
But the biggest thing to note for us gringos is that this is the most team-first squad Honduras has ever fielded, and it could be because the majority of their team are either current or former MLS players. Names like Roger Espinoza (formerly of Sporting KC), Andy Najar (formerly of DC United), Victor Bernardez (San Jose), and Boniek Garcia (Houston) should be familiar to MLS super-fans like Billy Haisley.
Their group:
Honduras opens against an extremely talented but recently underachieving France side, who pulled off a miracle to overcome a 2-0 deficit in the second leg of their play-in round against Ukraine to make the tournament. Lining up against players like Franck Ribery, Karim Benzema, and Samir Nasri is an intimidating prospect for any side, even more so for relative minnows like Honduras.
Next they'll face Ecuador, who somehow ended up ahead of Uruguay in CONMEBOL qualifying. An intriguing storyline will be the telenovela-esque matchup between the Honduran and Ecuadorian managers, both of whom are Colombian. In the dugout with Honduras is Luis Fernando Suarez, who took Ecuador to the 2006 World Cup. Managing Ecuador is Reinaldo Ruedo, having held that position since stepping down as Honduras manager following the 2010 World Cup. So each team should know what to expect from the other, and who the players go home with after the game is really anyone's guess.
Lastly, Honduras will face the way too-highly-seeded Switzerland, in the least-anticipated rematch from South Africa 2010. You may remember Switzerland as the team who handed eventual champions Spain a 1-0 defeat in their first game of the 2010 tournament. They've gotten better since then, so certainly not a team to be underestimated.
Verdict:
La H are probably the weakest CONCACAF team to make the World Cup, but they also got the easiest group. France should be their toughest opponent, but considering the unimpressive record of the French in recent international tournaments, nothing can be taken for granted. On a good day, Honduras can at least manage draws against Switzerland and Ecuador. You probably wouldn't put money on Honduras progressing, but crazier things have happened in World Cups past.
Special thanks to Chief Honduras Correspondent Luis Carranza for his input on Los Catrachos.
Mexico
What's their deal?
For a very long time, El Tri has formed half of the USA-Mexico duopoly that has dominated the confederation relative to all other teams. CONCACAF is basically, in regional terms, two big powerhouses plus a bunch of smaller sides that can only do so much to compete. Sound familiar? This summer will mark their 15th trip to the World Cup. They have qualified for every World Cup since 1994, after being banned by FIFA from the 1990 tournament for using overage players in qualifications for the 1989 World Youth Championship. Cheaters.
A few years ago, Mexico seemed to be the Next Big Thing in world soccer, a title now held by the Fightin' Hipsters of Belgium. In the final of the 2011 Gold Cup, they stormed back against an early 2-0 deficit against the US to win 4-2, an American loss that would ultimately cost Bob Bradley his job. The following summer at the London Olympics, they defeated Brazil (Brazil! who fielded an insane amount of U-23 talent) 2-1 to claim the gold medal.
Everything seemed to be coming up roses for Mexico, but then the Hex came around. They performed poorly (more on that momentarily), and went through roughly 17 managers in the space of two weeks. So which Mexico will show up this summer is really anyone's guess. They've got the talent and pedigree to do well, but they could just as easily pull the same shit that France did in 2010 and completely implode.
How they got here:
Short answer, they got here because of us. U-S-A!!! U-S-A!!! See, Mexico played like total garbage throughout the Hex. I mean, just look at these fucking numbers:
Just two wins from ten, and an abysmal seven goals scored. Even more damning for Mexico, they scored only three goals in their five home games. Going into the Hex, everyone was terrified to play at the Azteca. It had a well-deserved reputation as one of the most intimidating home fields in all of world soccer. Throwing bottles of urine at visiting fans will do that. The fact that they went scoreless through their first 270 minutes of play at home was perhaps the clearest sign that this Mexico team was a shadow of its former self.
So they sat on their own balls throughout the Hex, and it all came down to the final match day. Mexico lost (naturally) to Costa Rica, and needed their gringo rivals (that's us) to keep Panama from earning all three points if Mexico were to make the World Cup. On paper, the US had nothing to play for. We had already sealed first place in the Hex, and Panama looked to be on their way to the final qualification spot, with a late 2-1 lead over the US. But the American players had no intention of letting up, eager to impress Klinsmann and improve their chances of making the final roster for Brazil. In the 92nd minute, Graham Zusi headed home the dagger, ending Panama's hopes of their first ever World Cup berth. One minute later, our lovable Icelandic turncoat scored again to ensure the Americans left Panama City with all three points. The Mexican announcers reacting to San Zusi's goal, simultaneously lambasting El Tri's miserable performances and celebrating the implications of Panama's defeat, is truly a thing of beauty. "WE LOVE YOU!!! WE LOVE YOU FOREVER AND EVER!!!!"
Because they finished in fourth place of the Hex, Mexico earned the 0.5 spot, meaning they had to get past a two-leg tie against New Zealand, the champions of the Oceania Football Confederation. Now, New Zealand is a beautiful country full of friendly people who are exceptionally good at some sports. But soccer isn't really one of them, so the Mexicans predictably put the poor Kiwis to the sword, advancing 9-3 on aggregate.
Key players:
One of Mexico's most experienced players is León defender Rafa Marquez, whom MLS fans will remember for his disastrous two years with the Red Bulls. He's a 35 year old asshole, but as the US learned a few weeks ago, he can still ball and score the occasional goal.
Perhaps best-known on El Tri is Javier "Little Pea" Hernandez, famous less for his play than for the fact that when he gets to come on as a sub late in games, it's in a Man U jersey. Little Pea is known to be unhappy with his lack of playing time at United, and is likely to be sold in the summer, so he'll be looking to put in a good performance in Brazil in order to impress potential suitors.
It must be said that any review of Mexican players should be taken with a massive grain of salt. Since the federation has been firing managers like Roman Abramovich on a bender, there may yet be another change before the summer. Each manager has his own idea of what the best squad looks like, so nobody's seat on the plane to Brazil should be considered guaranteed just yet.
Their group:
First up, Mexico face Cameroon, who have the greatest nickname of any team in the history of sports. The Indomitable Lions aren't exactly world beaters, but their legendary captain Samuel Eto'o has shown with Chelsea this season that he can still score.
Next, they'll face hosts Brazil, who are very very good at soccer. It should go without saying that Brazil have the strongest team heading into the tournament, not to mention home field advantage. What's more, they'll be looking for revenge after Mexico pipped them to the gold medal in London.
Finishing off the group stage will be the match against Croatia, who play wearing picnic tablecloths in order to confuse opponents. They have talented players all over the field, with the likes of Luka Modric, Ivan Rakitic, and Mario Mandzukic making Croatia a formidable midfield and attack.
Verdict:
The obvious money is on Brazil to win the group. Nobody really expects much of Cameroon, aside from giving Samuel Eto'o a well-deserved sendoff from the international stage. So it'll likely come down to Mexico and Croatia to battle for the second spot. Since they face each other last, that match could very well decide the runner-up. Mexico definitely have a fighting chance to make the knockout round, but they'll need to get rid of the jitters and inconsistency that haunted them through the Hex.
Now what?
As noted earlier, the 3.5 World Cup berths given to CONCACAF are probably too generous considering the relative strength of the confederation, but this is no coincidence. Americans and Mexicans travel to World Cups in huge numbers and spend lots of money, so it shouldn't surprise that FIFA wants to keep the system working in such a way that makes it easy for them to qualify.
After two of the three CONCACAF teams (US and Mexico) at the 2010 World Cup progressed to the knockout round, the confederation would be well served by an equal or better showing this time around. This is the opportunity to show that our World Cup spots are deserved. Furthermore, aside from the Mexicans, the vast majority of CONCACAF players heading to Brazil play in MLS. If you believe that a healthy domestic league is good for a country's national team, then any American fan should hope to see all of them play well in representing the region and MLS.
Statistically, all four CONCACAF teams face difficult challenges just to get out of their groups, much less progress deep into the tournament. But if the US can beat Portugal, or Mexico beat Brazil, or Honduras beat France, it would be a huge statement from the second-weakest confederation in FIFA. This is where we have to take some cues from the insufferable, mouth-breathing SEC fans who jump onto the bandwagon of whichever conference rival happens to playing in the BCS title game. A victory for any CONCACAF team at the World Cup is a victory for the whole confederation. So, Roll CONCACAF!